Breaking News
LVH introduces new online pharmacy and home delivery service.
December 9, 2013
We are happy to announce that we have teamed up with our distributer, MWI, to bring you
ProxyRx
online pharmacy.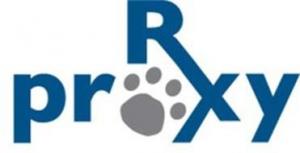 We know that medication and food refills can become costly and that there are many online pharmacies to choose from. Because many online pharmacies are not able to stand behind or guarantee their products, Leesburg Veterinary Hospital wanted to offer you a convenient and affordable alternative.
Advantages of ProxyRx:
ProxyRx online pharmacy is only available to veterinary hospitals, so you can be sure your pet's medication and food refills are regulated by our trusted medical staff. The products are shipped to your home directly from the manufacturer just as they would be sent to us - but it saves you a trip to our hospital! What's more, ProxyRx offers the same rebates and discounts that you would normally receive on medications purchased at our hospital (such as our current Frontline offer, buy 6 doses, get 2 doses free) - something many of the big box retailers and other online pharmacies do not offer.
Ready to get started using Proxy Rx? Here's how it works:
1. From the home page of our website, click on the "Pharmacy" tab to be directed to
Proxy's site
where you can sign up.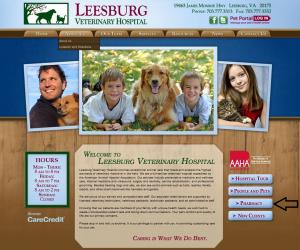 2. With your permission, we'll use your email address to set up an account for you.
3. Once we set up your account, you'll receive an email from Proxy/MWI to complete the registration
4. You request refills through Proxy's site.
5. Proxy will contact us for prescription authorization.
6. Upon authorization, you're medication or food will be shipped within a week.
_________________________________________________________________________________________
For clients who are currently using our previous online pharmacy, VetSource, it will be available until December 31, 2013. In the meantime, we can easily switch you over to ProxyRx.
VetSource was purchased by another company that no longer uses our direct manufacturer.
If you have additional questions, please call the hospital or email us at
rx@leesburgvet.com