Breaking News
Leesburg Veterinary Hospital Achieves High Level of Veterinary Excellence
July 29, 2013
Leesburg Veterinary Hospital has achieved the highest level of veterinary excellence following a thorough evaluation by the American Animal Hospital Association (AAHA)!
This month, Leesburg Veterinary Hospital renewed their AAHA accreditation at the highest levels after a rigorous review of the hospital's practice protocols, medical equipment, facility, and client services.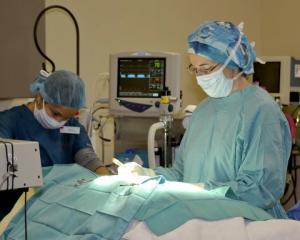 AAHA is the only organization in the United States and Canada that accredits companion animal hospitals based on standards that go above and beyond state regulations. The Association is an international organization of 6,000 veterinary practices, comprised of more than 45,000 veterinary professionals, who are committed to excellence in companion animal care. Established in 1933, the Association is well-known among veterinarians for its leadership in the profession, high standards for veterinary practices and pet health care, and most importantly, its accreditation of companion-animal practices.
The AAHA Standards of Accreditation, viewed as the standard of veterinary excellence, contain more than 900 individual standards, divided into 19 sections. These areas of focus include: patient care and pain management, surgery, pharmacy, laboratory, exam facilities, medical records, cleanliness, emergency services, dental care, diagnostic imaging, anesthesiology and continuing education.
Only the top small animal hospitals in the United States and Canada have achieved accreditation by the Association. To maintain accredited status, Leesburg Veterinary Hospital must continue to be evaluated regularly by AAHA.
This tremendous achievement could not have been possible without the continual dedication and drive put forth by all of the doctors and staff at LVH. We are so proud of the unwavering passion of the entire team to provide the highest standards of veterinary medicine and client services possible.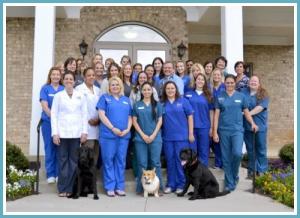 For more information on AAHA accreditation, visit
healthypet.com